Order Here & Get Autographed
STAYING ALIVE: A Woman's Essential Guide to Living Safely
A Book That Will Surely Save Lives.
An invaluable gift for you and those you love.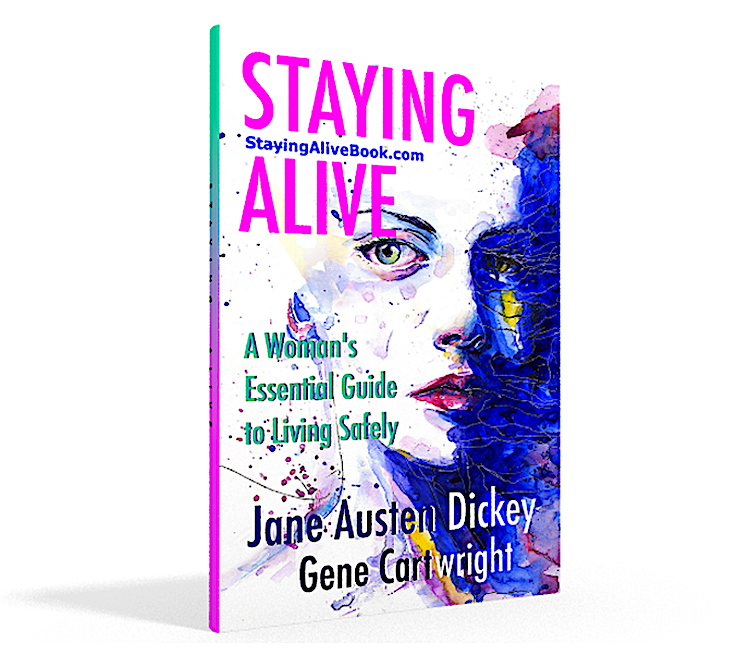 read description and pdf excerpt
The fault lies with predators. However, it's shocking to personally witness
tragic , everyday mistakes many women and girls make
that put their lives in jeopardy.
It does not have to be.
Available in color interior as well as black and white interior
 Order Now & Save!
$12.95 Includes. Free Shipping
+ Free eBook on this site
*******
Learn how to Live Safely! – Jane
Be Woke And Aware. Predators work 24/7

Our goal is not to frighten you, unless that's what it takes to get your attention.