Pre-Order
STAYING ALIVE

A Woman's Essential Guide to Living Safely
Coming November 2018 | Order Now & Save!
$10.95 Includes. Free Shipping + eBook
A Book That Will Surely Save Lives, Maybe Yours.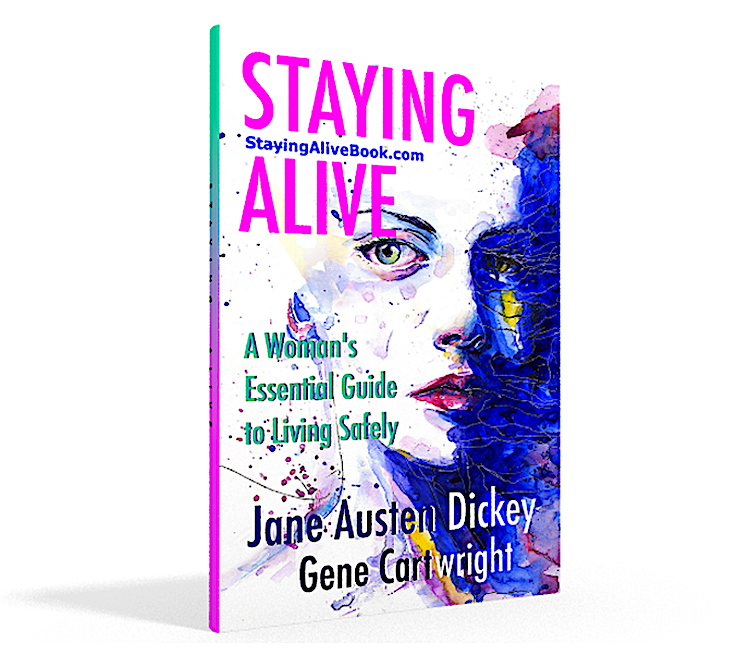 The fault lies with predators. However, it's shocking to personally witness
tragic , everyday mistakes many women and girls make
that put their lives in jeopardy.
It does not have to be.
Our Commitment: 5% of all gross sales
contributed to fight breast cancer.

click to donate to this top-rated organization
Learn how to Live Safely! – Jane
Be Woke And Aware. Predators work 24/7

Our goal is not to frighten you, unless that's what it takes to get your attention.